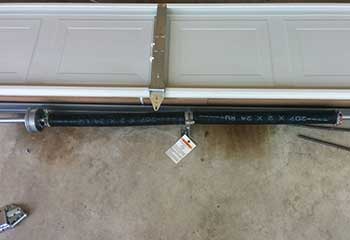 Broken Spring Replacement
Customer Issue: Mrs. Farren noticed her door listing to one side when she opened it and making alarming noises. It did not take her long to find that one of her extension springs was broken.
Our Solution: We told the customer to stop opening the door and leave it shut until our arrival. Once we got there, we unplugged the opener, disconnected the cables, and began easing the caps off of the torsion spindles. Once the springs were loose, we removed them, cleaned the spindles, and tightened on the new pair for testing.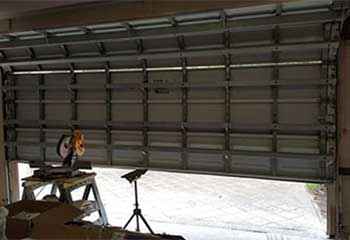 Garage Door Troubleshooting
Customer Issue: The customer found that her garage door would reverse suddenly when it was closing and was generally unreliable.
Our Solution: Once a deep inspection of the entire garage door system was completed, our professionals found that there appeared to be a problem with the Linear LDCO852 opener. It was opened and examined further to find the circuit board was in need of repairs. They were tended to and the opener was reinstalled and tested to be certain the problem was fixed.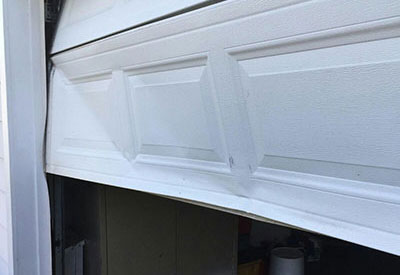 Panel Replacement
Customer Issue: Our customer had a large dent in one of the panels of her door.
Our Solution: The original, dented panel was first unscrewed and removed from the rest of the garage door by our team. A new panel of the appropriate size, color, and weight was then carefully installed to replace it right away and ensure the door could function without strain.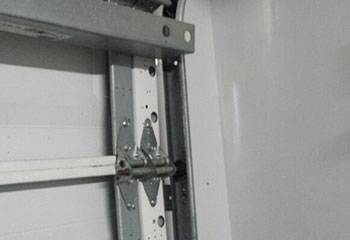 Garage Door Off Track
Customer Issue: A roller jumped off the track.
Our Solution: We noticed that the bolts on the bracket holding the track were loose, which caused a roller to be pushed out. We carefully tightened all the screws attached to the tracks, measured them with a spirit level to ensure they were now correctly aligned, and popped the loose roller back into its correct spot.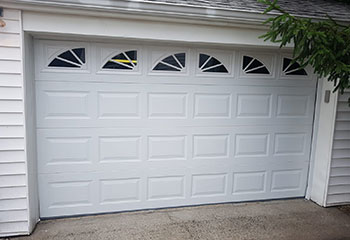 Garage Door Installation
Customer Issue: Looking for a new door.
Our Solution: The customer wanted an affordable and solid door for the garage he built next to his house. Understanding his preferences we offered him a Raynor BuildMark® Steel Pan door in the traditional colonial style, which provides the strength and rust resistance of galvanized steel. We proceeded to install it for him and made sure it looked and worked as well as he had hoped it would.
Benton Richards
- Grand Prairie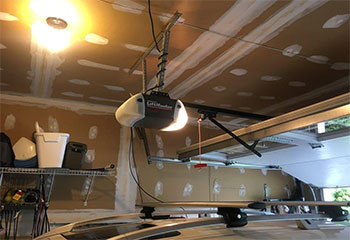 Opener Replacement
Customer Issue: Wanted a quiet garage door opener.
Our Solution: Because this customer's garage was exactly under his bedroom, we suggested the LiftMaster 8355W, which is an ultra-quiet belt drive opener with Wi-Fi connectivity and advanced security features, that are always a welcome addition.